CERTIFICATI
UNI EN ISO 9001:2015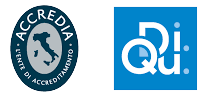 ABOUT US
METAL FINISH srl
An added value, a complete service.
COMPANY
Metal Finish srl is synonymous with "mass finishing", the term used to denote a series of manufacturing processes that permit large quantities of different types of metal parts to be finished simultaneously. The company occupies an area of 2500 m², including a covered area of 1600 m² and our cutting edge equipment enables us to offer customers a range of solutions for quality finishes.
STRATEGY
Leading edge technology, constant investment to ensure the highest performing production system, a prompt and precise operating system even for the smallest job orders: these are the principles and values that underpin our business and implemented by a highly motivated staff of qualified professionals and collaborators.
PROCESSES
QUALITY,
AN ABSOLUTE PRIORITY
Quality is the rule we go by, and it has enabled us to achieve significant successes in many fields: because if every collaborator is qualified in his or her special field, the result cannot but meet all expectations!
FIELDS OF APPLICATION
We operate in a vast range of business activities.